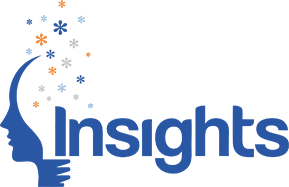 Investment Trivia
Top 6 responsibilities of a Financial Advisor
Money plays such a large part in our lives. Good financial advisors go beyond just financial advice. They help you strategize the best way forward across diverse aspects of your life. Their expert guidance is the unbiased voice that can oversee your family's goals now and in the long-term.
Work life and home life often leaves you with little time to be objective and disciplined with finances. Financial Advisors help you chart out your goals and priorities. They then put strategies in place based on your net worth. This puts you on the path of achieving your dreams.
Financial Advisors can offer objective solutions through the different phases of your career. Their expertise can be counted on to tackle everything from a job shift, career change, compensation package, stock options, retirement etc.
If you're running a business, a good advisor can help with putting together benefit and retirement plans for both you and your staff.
Looking further than your present situation, financial advisors can help you develop a retirement focus. They make investment decisions now to give you the life you want when you retire.
Based on your individual and family needs, your financial advisor analyses insurance options and puts together a plan that you can afford. – In this way you are provided with security in the long-term.
A smart financial plan even takes care of the generations to come after your time. While attorneys can help with your will, your financial advisor can ensure effective estate planning. He can help strategize your will, living will and power of attorney.
Marriage and children bring many financial changes. Your advisor brings harmony in case of conflicting financial personalities in the family, manages money and addresses issues with insurance.
Sometimes unfortunate events can destabilise financial plans. A good advisor will see you sail smoothly through upheavals - be it loss of job, market volatility or personal problems.
With a good financial advisor, you get more than just good returns. You have a trusted mentor and guide by your side.
MUTUAL FUND INVESTMENTS ARE SUBJECT TO MARKET RISKS, READ ALL SCHEME RELATED DOCUMENTS CAREFULLY.
Downloads